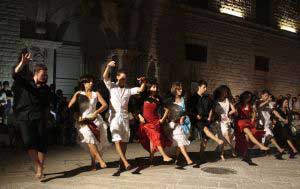 Apulia has formed a rich culture influenced by the Greeks, Arabs and Normans. This provides a unique cultural mix in this remote, southeastern part of Italy. Think of the Pizzica, an energetic dance that resembles the Tarantella. There are also modern festivals like the beer festivals in late August or the famous music festival at Martina Franca, www.festivaldellavalleditria.it

San Vito dei Normanni has 11 churches, each with its own patron saint. Besides the well-known Catholic holidays such as Easter, All Saints and St. John there are regular processions. The second weekend of the month of July San Vito dei Normanni celebrates their patron saints San Vito Martire and San Vincenzo Ferreri with a big street fair.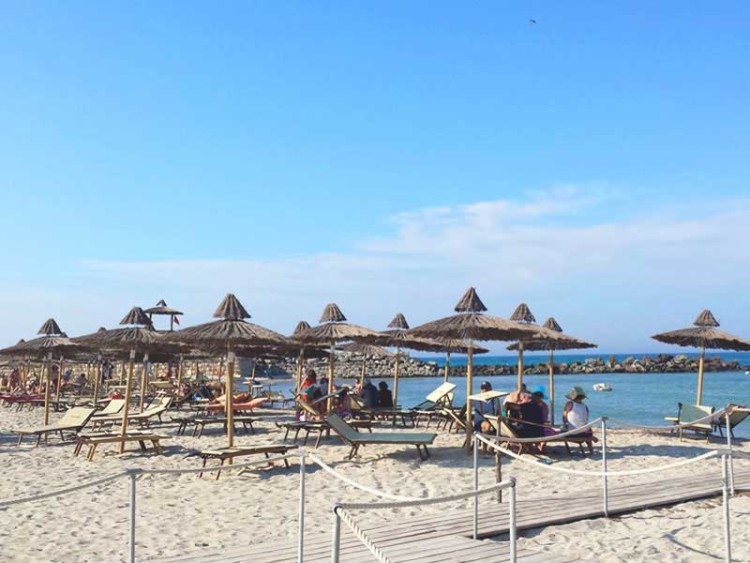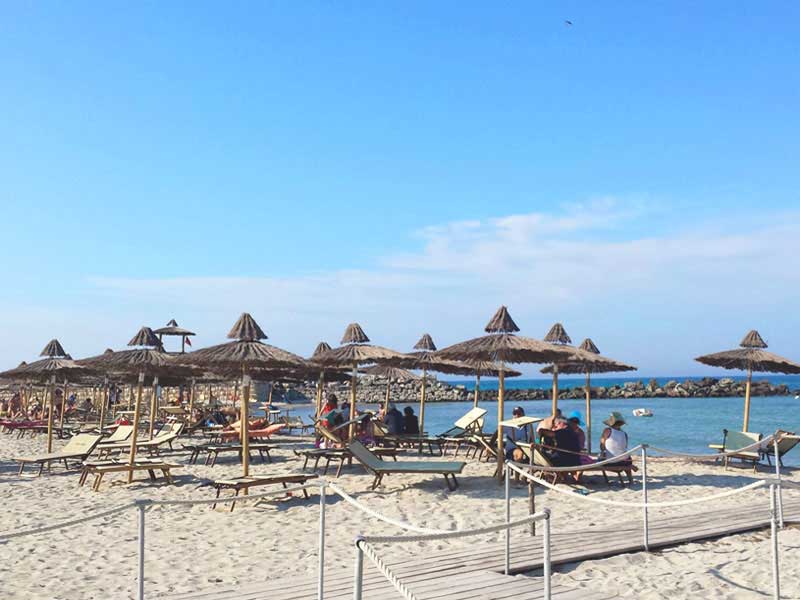 Our holiday homes are located just 3 miles from the sandy beach of Torre Guaceto. This nature reserve consists of dunes and a kilometers long beach. One side called Punta Penna Grossa where you can park the car and you'll be transported to the only beach club.
The other side is called Apani where you will find beach clubs Boa Gialla and Guna Beach. Here you can rent beach beds, change, bathe and relax. Within 15 minutes you are on the other lively beaches at Specchiolla and Torre Santa Sabina.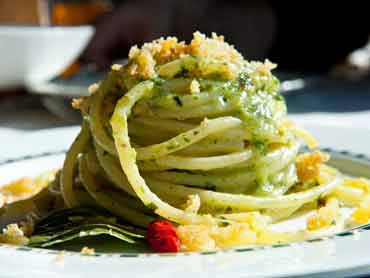 Eating out is an important social issue for the Italians. The Apulian cuisine is very simple but tasty. The selection of the "anti-pasti" being put on the table do reminiscent of the Spanish Tapas. The next course, the "primi", often consists orecchiette i.e. small ears, a paste made from whole grains which is prepared with an almost endless variety of sauces. One of the most famous dishes is orecchiette alla cime di rape i.e. orecchiette with turnip tops. But of course its cuisine of fresh fish and shellfish is very common. Very popular is a seafood pasta and pesce spade i.e. swordfish. Common vegetable-dishes are stuffed eggplant and zucchini, fried or mashed beans and turnip greens.
The meat lover will relish in restaurants like L'Archetto della Brace and Fattoria Grott Amiranda. On the counter you choose the pieces of meat as if you are at the butcher and then it will be grilled for you on charcoal.
Today Apulia is a rich region, the richest of the south. Durum wheat, olives, grapes, eggplants, artichokes grow abundantly on the flat land. Puglia is the largest wine and olive oil producer in Italy with a large number of quality wines including Salice Salento, Primitivo and Negroamaro. Puglia is also famous for its almond trees and fruit trees. There grow plums, peaches, cherries, figs, apricots and citrus fruits even in the gardens of Villa Olivia and Villa Gabellotti.